Let's just go ahead and put this statement on repeat: "I discovered this product from a sample at Sephora and fell in love with it!" That was definitely the case for this Dior Addict Lip Maximizer. I'm usually not one for a super glossy lip look but sometimes a bit of shine can dress up a neutral lipstick shade (like this duo which has been seeing a ton of play in my routine lately.) I purchased a full tube before my sample ran out because I didn't want to be without it. I don't wear it daily but I always love the look of it when I do. It also seems to be more long lasting than other glosses I have used in the past.
If you are looking for a killer dress for work that can also totally hold its own after hours, look no further. This tweed dress with lace is one of the best pieces I have added to my wardrobe in a while. Note, in colder weather, just pair with black leggings and the suede booties below and boom – killer monochrome look. For me, the highest level of excellence a dress can have is garnering compliments from random strangers and this dress received multiple compliments when I was in the airport of all places. I'd say that's a winner for sure.
It had been way too long since I added a bit of sparkle from Tiny Galaxies to my collection so when I was recently wishing for a pair of neutral-ish yet beautiful studs, these grey and gold leaf glitter posts were a perfect choice. I really love them and know they're about to be on repeat like a Hanson album when I was 16.
It's been a while since I have bought jeans but the recent changes in my body necessitated a trip to Madewell, aka the only place I will buy jeans. I ended grabbing a pair of dark wash skinny jeans I already knew I love and then as an impulse, added a pair of these slim boy jeans to my purchase. I didn't expect to adore them as much as I do but honestly, I practically live in them when I'm not working. I do think they run a bit large though. I bought in the same size as my skinny jeans without trying on but probably should have gone down at least one size. Regardless, they are fabulous!
Yet another "I tried a sample and fell in love" situation. In general in the past I have found most exfoliants to be about equal and nothing to get worked up about but this ExfoliKate Intensive Exfoliating Treatment has really impressed me. It is a bit pricey but I think it is worth it for the results it provides. I also love the smell of it!
I know we may have had a brief tease of warmer weather and it's so tempting to look toward spring fashion, but at least here in the midwest, we've still got a little ways to go. These black suede booties from J.Crew don't exactly scream spring, but to me they are a timeless piece I have already gotten a ton of wear out of, and I know I will get plenty more in the next few years. Bonus – they are very on sale right now! Don't fret if your size isn't available right now. I stalk J.Crew sales enough to know sizes come back into availability so just check back often if you are into them!

I didn't realize how long it has been since a regular (non-gift guide) Things I'm Loving until I saw how many craft projects I have not shared yet! Here are the deets on the projects pictured here:
I didn't used to be a hat girl, but that has changed! This pattern for the Bray Cap from Brooklyn Tweed is incredibly beautiful. I used this owl yarn from Quince and Co. (my new favorite of theirs) and I absolutely adore the finished hat!
So much so that I quickly jumped into my next hat, Bough, also from Brooklyn Tweed and also using Owl. Both are such beautiful patterns!
We are huge fans of the Pigeon books by Mo Willems, so I was beyond excited when I discovered pigeon fabric. I really wanted a project that would look good with two different fabrics to include both the pigeon print and the print with the many pigeon quotes. I ended up using the twirl dress pattern from Shwin & Shwin. This pattern is fantastic! Very well written and easy to follow. We LOVE the way this dress turned out. I did have to make some modifications to the skirt given the directionality of the prints, but it was worth the extra effort. Caroline simply adores this dress and it is always the first thing she puts on when all of her laundry is clean!
Last year I decided to start the tradition of making a hand knit sweater for each kid for Christmas. Andrew's favorite color is red so I knit the Arlo sweater in a nice red yarn for him. Despite the complex looking cable pattern, this was actually a pretty quick project to knit up and the cable pattern was easy to remember. This is a seamed garment and piecing it together does take some time, but it is so worth it for a perfectly fitting handsome sweater.
Caroline's rainbow obsession (which inspired last year's birthday party) is still going strong, so I thought this cardigan with a rainbow yoke would be perfect for her. I had to slap back my anti-tacky reflex to get on board with the rainbow striped buttons because even though they aren't my style, I knew she would love them. I was right – she really does.
Listening is an Act of Love from StoryCorps and edited by Dave Isay: If you loved Tiny Beautiful Things, you will probably love this book as well. It was the very last book I read in 2015 and it was the perfect conclusion. Such a beautiful collection of stories from regular people. These works that show the incredible beauty in the ordinary and not so ordinary moments that constitute our lives are simply the best. Also, fun fact – Amy Schumer and her sister Kim are one of the interviews in this book. Since I would consider myself possibly the world's biggest Amy Schumer fan, I was extremely excited when I came across their chapter. Their story actually covers a very serious topic but still manages to be uplifting and a bit funny.
Missoula by Jon Krakauer: This book examines rape culture on college campuses and with a special focus surrounding student athletes. This is one of those books that I feel should be required reading for all of humanity, and I absolutely will be sure that both my son and daughter read it, hopefully in early high school. I want to make sure we have an open and ongoing discussion regarding consent and rape, and this book will be a good way to help facilitate that. (On a related note, this Amy Schumer skit about rape is simultaneously hilarious and depressingly real. Do not watch if you hate being face with reality.)
Between the World and Me by Ta-Nehisi Coates: This book is on a whole other level from anything and everything I have read lately. To say it is heavy is an understatement, but to say it is an incredibly necessary hard look at the concept of race and what it means in our current society is a vast understatement. It is very hard to articulate how much I simultaneously loved this book for its cutting and eye opening insights and .  This book changed me and again, it is absolutely required reading for humanity. I find it very unlikely that anything else I read this year will be as important as this.
Kitchens of the Great Midwest by J. Ryan Stradal: This book was recommended to me by a dear friend whose book recommendations I trust above all others. In the first chapter, I was uncertain and honestly I became unsure whether she really knew me as well as I thought she did. Thankfully as I read on, the book hooked me and I ended up finding this to be a highly enjoyable read with a very unique voice. I don't want to go into much descriptive detail because I am afraid I will spoil something but just trust me and give this one a try!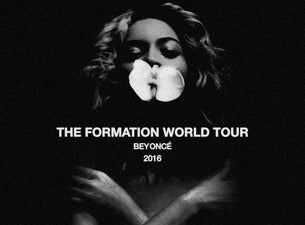 Can I just say that I am BURSTING with excitement to see the Beyoncé Formation tour?!?!!!!! My obsession with Bey is well known to anyone who knows me well. I think I might be responsible for about 1 million of the views of Formation on YouTube. If you love Formation as much as I do, and you aren't an avid SNL viewer, let me just direct you to one of the best SNL skits in recent history. Thank you Courtney for bringing this to my attention. So hilarious!

Disclaimer:  These posts are a way for me to share the things I love with you, simply because I love them!  Some of the links in this post are affiliate links meaning that if you make a purchase through these links, I will receive a small commission. This helps to offset the costs of running this site and allows me to continue providing you the content you enjoy.