Quick housekeeping note before I jump into this month's faves. Sometimes it takes me a long time to round up enough things I love for these posts, and sometimes I have too many favorites to share and have a really hard time narrowing it down. This month was the latter, for sure! Partly for that reason and partly because a lot of readers have been asking for more lifestyle and fashion posts, I am thinking of expanding a bit in this area. One post I will probably add to the mix is fashion specific, showing some of my own outfits I am currently loving. This would be a seasonal thing (so probably four per year) but I thought it might be helpful to show how I style some of the same clothing items into different types of outfits and looks. Let me know if this sounds like something that you would be interested in! And if you have other types of posts you are hoping to see, please send me those suggestions as well!
1. It's no secret, I adore a great pair of heels. Consequently, I have a pretty solid collection of them. However, I was mentally styling some new fall outfits and realized a pair of pale pink pumps was one thing missing from my closet. I went searching and after much research, decided on these Calvin Klein beauties. The heel is a bit higher than I would normally wear to work but these are surprisingly comfortable. I can wear them all day, walk plenty, and they don't hurt my feet at all. They are really well made and great quality – new favorites for sure!
2. Midi skirts have been on trend for a while now, but it took me a minute to get on board. With my petite stature, they have the potential to look absurd on me. This creamy white silk midi from J.Crew stole my heart and changed my mind. I do require the petite length and I only wear it with heels, but this skirt has quickly become a wardrobe staple for me.
3. I received these gold teardrop mini earrings in my luxe box from Erin McDermott a couple of months ago. When I first saw them they seemed like just a nice pair of gold earrings but I have since realized that they are one of those go-with-absolutely-everything, wear everyday jewelry items. They add a bit of shine to any outfit and their size is just right – not too big or too small, so they really do seem to work with everything. I sent Erin a message to let her know I was including them in this month's post and she generously offered a coupon code for you, lovely readers! Use the coupon code "annieseats" to get 30% off the gold teardrop mini earrings. How sweet is that?!
4. A few months back I included a Bite creme lipstick duo in another "things i'm loving" post. That was the much brighter, much more pigmented counterpart (which I still adore, by the way.) I bought this neutral pair at the same time and though I didn't love it at first, it has really grown on me. The shade date in particular is my favorite – a pale pinkish brown. I use this as a base color and then layer with a brighter sheer lip sheen (see no. 5!) The combination of the neutral base with a pop of color on top has a beautiful effect – love it!
5. I know, I know. This is probably the fourth time I have raved about Fresh sugar lip treatments. I just can't help myself! I don't go anywhere without at least one of them and they are littered all over my house, car, purse, and office. You can imagine my excitement when I saw this gift set of mini sizes! I have been using all of the colors plenty but have found the shade tulip to be the perfect pair with the lipstick mentioned above. Worn alone, tulip is a lovely sheer almost hot pink – I love it that way too.
6. I'm not a huge wearer of button down shirts, especially in their pure form, but I do enjoy incorporating them into various layered looks. This gray heather mini dot shirt has been a really nice fall addition for me. I have found several different ways to wear it (more about that in the fall fashion post to come.) The fabric and cut of this shirt are very nice.
Am I the only person who is literally counting down the days until Trainwreck comes out on Blu-Ray? Just me? I'm pretty sure Amy Schumer is my other half or my friend-soulmate and she just doesn't know it yet.  A movie written by her, starring her, and directed by Judd Apatow? Yes, I was guaranteed to love it – so much, in fact, I saw it twice in the theatre. Pretty sure I'll be watching this repeatedly while delving into my fall/winter knitting bender, and I can't wait!
The Secret History by Donna Tartt: After reading and (mostly) loving The Goldfinch, many friends recommended I read the Donna Tartt's other novel, The Secret History. This book is tough to describe and I feel like I can't say much of anything about it without potentially giving away some of the plot. Overall, I found it a haunting story, extremely well written, and
Dark Places by Gillian Flynn: I'm always torn when I read suspense/thriller novels anymore because none of them ever comes close to Gone Girl. I try not to make the comparison but it's inevitable – I just can't help myself. Though most such novels have been disappointments to me in the past several months, Dark Places was a pleasant surprise. Though still not Gone Girl caliber, this was a good twisted story that kept me guessing throughout, casting suspicion on everyone, and was quite unpredictable. I was also struck by how touching some parts of this book were, despite the genre – I actually teared up a time or two.
Tell the Wolves I'm Home by Carol Rifka Brunt: I don't recall what prompted me to put this book on my to-read list, and the primary reason I checked it out of the library was that it was immediately available. I was astounded by how instantly this book grabbed me, how much I loved the story, and how achingly beautiful the writing was. This is one of those books with such beautiful writing, I found myself reading and rereading the beautiful prose, as if to savor one line before moving on to the next. I highly recommend this unexpectedly delightful read!
Americanah by Chimamanda Ngozi Adichie: This book is an epic accomplishment on the part of the author, and I am at a loss for words to even begin to do it justice. The story is of a Nigerian girl who grows up, moves to America, and chronicles her experiences as a Nigerian immigrant in the US. Though that is a bare bones description of the plot, this book is so much more than that. The characters are so real and so nuanced. The book examines topics including culture shock, prejudice and discrimination, feminism, love, family, and how all of those intermix. This is one of those books that you read and you know you are witnessing an incredible talent at work. I can't wait to explore more books by this author.
As I continue to improve my sewing skills, Caroline is having the most fun helping me choose which pattern to make for her next. At the end of summer, I selected the Lotta dress pattern from Compagnie M and she chose this fabric. She calls it her "Maine dress" because the pine trees and mountains remind her of our recent trip there – so cute! This pattern is fantastic and makes an absolutely beautiful dress! There are many different variations including multiple pocket options, sleeve options and back closure options. This was my first time doing buttonholes and I really love the detailing they give to the back of the dress. This was made mainly for summer but by layering with leggings and a cardigan, we have transitioned it to fall.
This gathered shoulder top from Purl Soho is a quick and simple project that would be great for beginners. I used Purl Soho's linen grid fabric to make mine and I LOVE the finished product. The top is a loose tunic so I always wear belt on top to give some waist definition. When I wear it to work, I wear a tank top underneath to counteract the plunging neckline and layer with a neutral metallic cardigan. Such a fun project!
As the weather has cooled off, my sewing machine has been less active while my knitting needles have been clicking away like crazy! I recently had the urge to knit myself a new cardigan to get through the fall and winter, and this Old Romance pattern seemed like it was made for me. This is a really fun knit with beautiful details (lace panels down the sleeves!) and a very interesting, creative construction. I really love the way it turned out!
After finishing the cardigan, I was in the mood for a knit with much quicker gratification so I whipped up this beautiful cabled shawl/cowl (Shaw Hill). With chunky yarn and large needles, this is a really fast knit with a beautiful end result. The pattern is very simple and with this being such a fast project, I think it would be great for gifting. It would also be good for beginning knitters who have never cabled before. I want to make so many more of these!
(PS – I'm like, really good at posing with my hand on my hip.)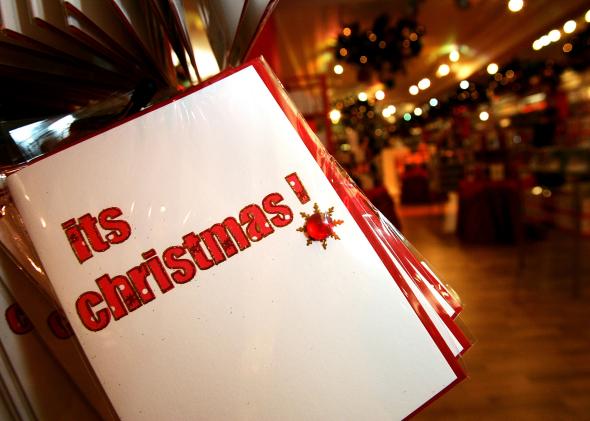 And for a little bit of humor that is also, sadly, a very necessary reminder, here is a very important article from Slate about pluralizing last names and when an apostrophe is required for that purpose (spoiler alert: NEVER.) With holiday card season nearly upon us, this seems especially apt. You're welcome.
Disclaimer:  These posts are a way for me to share the things I love with you, simply because I love them!  Some of the links in this post are affiliate links meaning that if you make a purchase through these links, I will receive a small commission. This helps to offset the costs of running this site and allows me to continue providing you the content you enjoy.