Here's a peek at what I've been loving this month!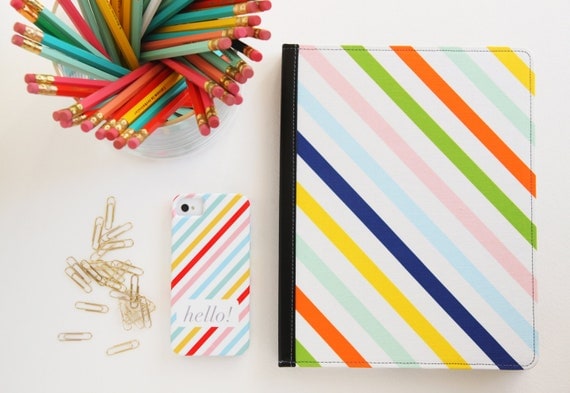 My schedule has been too packed for much pleasure reading lately, but a when I do have time, I use my iPad as an ereader.  I bought this iPad case a couple of months ago and oh, I love love love it!  Though I don't see that this particular pattern is still available, the Etsy shop it came from (Pencil Shavings Studio) has TONS of adorable patterns and colors.  I love looking at everything in her shop!
Navy may be the new black, or so it seems according to my closet these days.  I have nearly as many navy dresses now as I do black, but I just couldn't resist adding this one to my collection.  It has been a fantastic purchase and I've gotten quite a few wears out of it already, including my brother's rehearsal dinner a few weeks ago.  The cut is very flattering as so many reviewers on ModCloth have mentioned.  I just love it!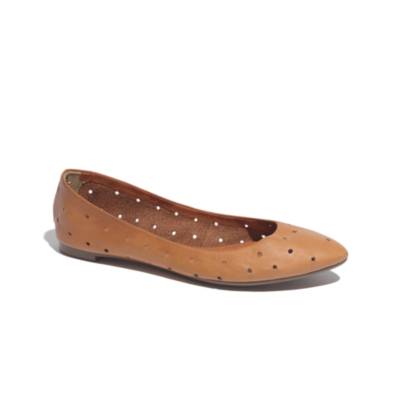 I'm normally an online shopper, mainly because I never have time to actually get to the mall in person.  In early April when we visited my brother and his (now) wife in Atlanta, she and I went out shopping one evening and had such a great time.  We came across these shoes in Madewell and were both smitten.  I rarely buy multiples of the same item but I bought this same style of shoe in three different materials (they had a great sale going on) – the one pictured above, a gray and white stripe (no longer available), and gray (more like off white) suede.  She bought the blue.  At the time I thought I was maybe a little crazy but I have gotten so much wear out of them.  They are an ideal shoe for me at work because they are dressy but still super comfortable.  Highly recommend!
My sweet friend Shanon gave me this necklace and coordinating earrings as a late birthday present and oh, I can't even tell you how much I adore it.  It is even more beautiful in person!  I sort of want to plan all my outfits around it.
I posted in the past about the various ways I transport cupcakes.  The majority of the time I use my NorPro carrier (still going strong, love it!) but in any situation where I need something disposable or I need more capacity, I use boxes.  Has anyone else noticed that Wilton recently updated their line of bakery boxes sold at stores like Joann's, etc.?  I wasn't a huge fan of them before because they were a little on the flimsy side, but now they seem excessively sturdy, not to mention they are also individually wrapped in plastic adding even more waste to the situation.  I made about 300 cupcakes for my brother's wedding and decided to try out these boxes.  I LOVE them!  They are sturdier than Wilton but far cheaper bought in bulk (I know I'll use them eventually).  They are also recyclable, which is nice to keep in mind if you must use them.  I don't normally use inserts, instead preferring my melted chocolate method, but for the wedding because of the huge number, I decided to try these.  This is the downside – they don't sell 24 size inserts, but two 12's don't fit properly into these boxes.  I was able to alter them slightly by cutting off a small portion and making them fit, but in the future I'll probably just use the candy method.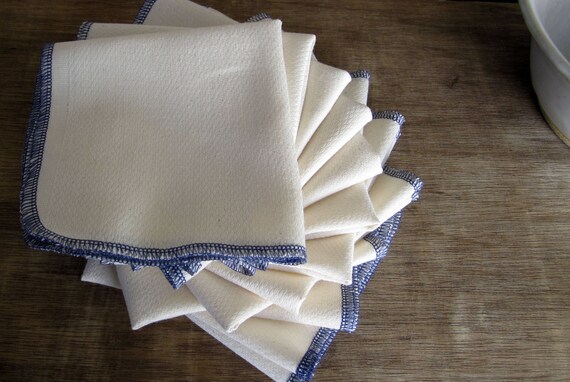 Guys, I'm so happy to report that we have made great strides in cutting down our paper towel usage.  I bought a set of these unpaper towels about a month ago and they have been fantastic.  We were just discussing it this weekend and both agreed we couldn't remember the last time we'd needed to replace a roll of paper towels because we just haven't really been using them.  This Etsy shop (Natural Linens) has a lot of nice products.  I also bought some of the lavender sachets because I'm a lavender addict (the real stuff, not fake lavender smell) and they are also wonderful.
My earring collection has grown to the point that searching for a pair of earrings in my jewelry box can be a chore.  I came across the idea on Pinterest of using ice cube trays to keep pairs together.  I picked up a few stackable trays and am loving this so far!  Much better than trying to find a jewelry box that actually has sections for all those pairs.
We've all heard of Pinterest stress, right?  Or maybe Pinterest guilt?  My friend Gail wrote an incredibly eloquent post last week on this topic, specifically about kids' birthday parties.  As a mom who loves baking, decorating and entertaining, and who also happens to blog about it, this is such an interesting topic to me.  What Gail says rings so true.  If you truly enjoy crafting and entertaining and feel compelled to do it for your child's birthday, go for it!  But if these things aren't your strong suit, good grief, don't stress about it!  I feel awful when readers or friends express these kinds of feelings to me.  I want my blog to inspire people, not to make them feel bad or inadequate in some way.  I think it's really important to remember that Pinterest is a great source of inspiration, but shouldn't be what we aspire to.  Really good food for thought – thanks, Gail, for putting it out there.
Disclaimer:  I have no affiliation with any of the products or companies mentioned above.  I'm just sharing things I love with you, because I love them!