Here is a peek at a bit of what I've been loving this lately.  A few fashion finds, kitchen fabulousness, artsy fun, favorite music, a good movie, and a hilarious video.  But, before I forget, today's holiday giveaway is brought to you by King Arthur Flour, one of my favorite companies!  Head on over to the giveaway page to learn more and enter.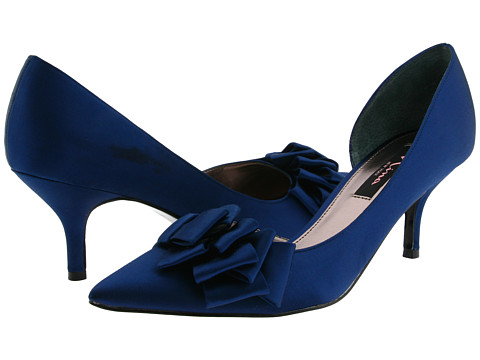 I've had these gorgeous navy heels on my Zappos wishlist for at least a couple of years now.  Finally I have a fancy navy dress to wear to a very fancy date we have coming up, so I decided it was time.  Bonus – they were on sale!
Another thing that has been on my wishlist for ages are these vintage jewel bracelets with ribbon from Dreamy Vintage on Etsy.  Seriously, I can't even tell you how many times I've gazed at these bracelets.  I decided this would be the perfect finishing touch for my fancy date outfit and now that it's here, I love it just as much in person!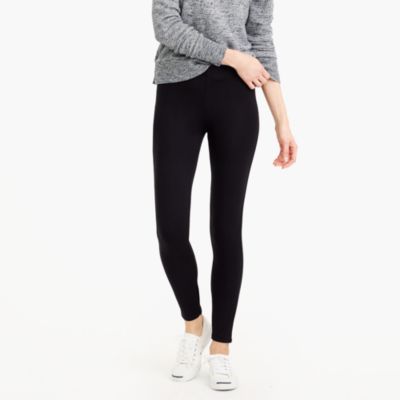 It really took me a while to come around to the leggings + boots trend, but now I'm totally on board.  I finally think it looks cute, not to mention it's incredibly comfortable.  These leggings have become a staple in my wardrobe of late!
Okay, so it's almost embarrassing to admit, but I have been using the world's worst, most frustrating garlic press for the past five or six years.  It only cost around $20 so I have no idea why I insisted on sticking with it so darn long, but recently I was purchasing some gifts online and added this OXO garlic press for myself on a whim.  All I can say is amazing.  Should have bought it six years ago.  Kicking myself, for sure.

I've become quite enamored with canvas prints for decorating our walls, and had heard great recommendations from trusted photographer friends that CG Pro Prints had great quality canvases at a fraction of the price of other vendors.  I decided to go for it and ended up ordering 11 canvases, some very large, for a pretty fantastic price.  I am thrilled with the quality and just can't get over the great value!  I'm sold.  Totally ordering more soon.  (And I'll be sharing some photos of what I did with mine soon!)  Just can't say enough good things about them.
Are you ready for this?  Ready to see maybe the coolest cookie blog I've EVER seen?!  Please, feast your eyes on Arty McGoo.  I think I sat with my mouth agape for about 30 minutes while I first perused this site.  Her talent and creativity are incredible!  Every cookie is a true work of art.  I could stare at these for hours, I think.  You go, girl.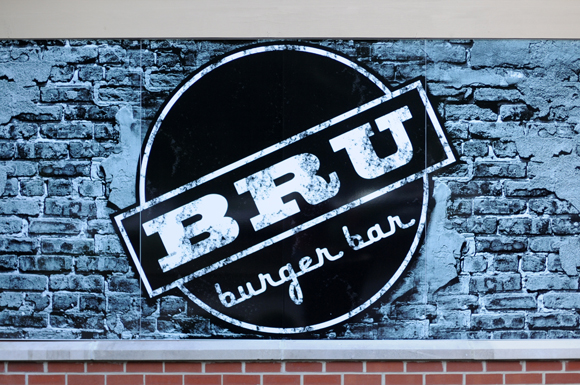 I think I mentioned before that my friend and I have been taking a knitting class and we have been really been enjoying it.  Anyway, our ritual after knitting is dinner at Bru Burger Bar on Mass Ave.   Hence, we have named this night of the week…Knit and a Burger.  Indy locals, if you haven't tried this place, you must.  The burgers are all amazing.  I've tried so many of them, and I have loved every one.  My current reigning favorite is the provencal.  My mouth is watering just thinking about it.
It may seem weird since last month I revealed that Britney Spears is one of my all time favorites, but my other all time favorite female artist is undoubtedly Sarah McLachlan.  I love her music so much, and it's the soundtrack I can always count on to calm me down when I need it.  When I first discovered her Wintersong album a few years ago, it was like finding the perfect Christmas music for me.  This is my absolute ideal holiday soundtrack.  Ben can confirm that this is on near constant repeat in our house (with occasional Feliz Navidad, Jingle Bell Rock, and All I Want for Christmas is You for dancing with the kids).  I just adore this album (except the Noel track…we'll just pretend that one didn't happen.)  If you are looking for more holiday music to love, please check this out.  I *may* have been listening to it since early September this year.  Maybe.
It's been about a year since Ben and I saw a movie in the theatre.  It's not something we do often, mainly because not many movies are worth getting a babysitter for.  However, Ben has always been a Bond fan and I have been one since Daniel Craig took over the role.  We have been anticipating Skyfall for quite some time and finally got around to seeing it last week.  We really enjoyed it, though to me it was quite different from what I might expect in a Bond film.  The villain is infinitely creepier than what I am used to – some kind of cross between the Heath Ledger Joker and Hannibal Lecter.  I had bad dreams the whole night after I saw it.  But, it was a good movie overall and I'm already kind of wanting to see it again.  Judi Dench was fabulous, per usual.
And finally, a bit of humor passed on to me by a reader.  I'm sure many of you have seen this already but it was new to me and I think it is hysterically funny as someone who love(d) Instagram.  Look at This Instagram (Nickelback Parody) from College Humor.  (This is NSFW).  Speaking of which, in light of the recent uproar over Instagram, I'll be deleting my accounts in a snap if these terms aren't appropriately revised soon.  I have no doubt another company can fill this void in a snap, in a way that makes users feel comfortable using the service.