Here's a look at what I've been loving in October and November!
First up – fashion stuff!  Gold flats are one of my most loved wardrobe staples.  Unfortunately I wore my last pair so much that they were no longer gold and more of an icky brown.  After extensive research, these are my replacement pair.  I am in love!  They are so comfortable and cute.  I've gotten tons of compliments on them, even from a spectacularly fabulous TSA agent at the airport who said they had "pizzazz!"  Ha!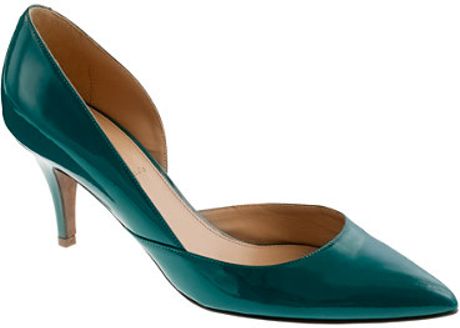 Another pair of shoes with pizzazz?  These jade green heels.  I just couldn't resist them.  They are surprisingly comfortable for heels, and I adore them.  They no longer have this color, but I think all the colors are lovely.
This ModCloth dress is one of my favorite recent purchases.  I feel like it could be worn so many ways!  For the fall/winter, I think it looks great with tall boots, tights (if needed) and a cute cardigan with skinny belt over it all.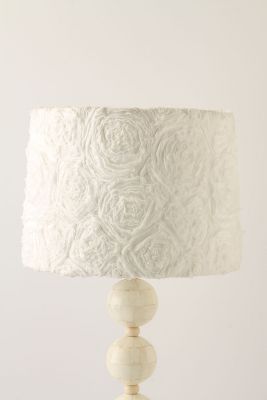 Apparently I am one of the pickiest shoppers ever when it comes to lamps.  We bought a desk for our room about a year ago and it took me months and months to find a desk lamp I liked.  I looked at every store I could think of and even bought one from Target that sat on my desk unused for two months until I finally returned it.  And then I remembered the one store I had forgotten initially – Anthro!  This lampshade and base are exactly what I was hoping for, and I have gotten so much use out of it.  It's probably weird to love a lamp this much but I guess that's a result of searching so long for just the right one.  I've actually had it for a while now but I'm appreciating it more and more now that it's dark most of the time that I am home!
I love shopping for others and I especially love trying to find just the right gifts for people which is why I get very excited about the holidays.  When I saw these personalized plates from Sarah + Abraham, I was floored by the cuteness!  They have so many adorable personalized items.  I ordered one for each of my kids.  They just arrived last week and they are perfect!  I know my kids are going to be crazy about their plates.  Now I just have to wait until Christmas to gift them – darn!
You don't know this about me yet, but I'm a huge Britney Spears fan.  Like, for real.  I've been a fan since the early days of Baby, One More Time and kept the faith even through the sketchy years.  I've seen her in concert three times – always an amazing show!  Anyway, I've never watched The X-Factor before this year but when I heard she would be a judge, I knew I'd be tuning in.  I've also been a Simon fan since American Idol began, so the combination of both on this show plus a lot of great talent…I'm hooked.  It's my guilty pleasure!  Of course I never have much time to watch so we DVR the episodes and then watch them when we can.
Let's balance out that brain suck with something a little more intellectual.  Social studies and economics have always been one area that I know practically nothing about.  Really, it is embarrassing.  As much public radio and オンラインカジノ ビットコインキャッシュ as I listen to, you would think I would know more but I think I'm just challenged in this area.  Whenever I hear things on the radio about the collapse of the Greek economy and the euro, they might as well be speaking another language.  I haven't the slightest clue what is going on and I really don't like it.  That is until I listened to this episode of This American Life, which explained everything so clearly.
I've been reading as usual lately, but the various books I've read recently aren't quite worth recommending.  However, you know that I do recommend?  Thomas Keller and Sebastien Rouxel's new Bouchon Bakery cookbook.  I pre-ordered it on Amazon and was giddy when it finally showed up.  I love a cookbook that I can actually read, and this is just that type.  Not to mention, the recipes look incredible.  Can't wait to make so many things from it!
My other new cookbook love is of course, The Smitten Kitchen Cookbook by Deb Perelman.  Just as she does in her blog, Deb provides mouth-watering recipes combined with approachable and witty prose.  I want to make about 98% of the recipes in this book, but am so excited I can't even decide what to make first.
And finally, I am cracking up at this comic from The Oatmeal about restaurant websites.  We recently took a brief trip to Vegas and I did tons of restaurant research.  This pretty well sums it up.