Here's a look at what I'm loving in September!

Macaron note cards?!?!  Would it really have been possible for me to not buy this cuteness?  Um, no.  As always, Paper Source is irresistible.
This dress is a fairly recent addition to my wardrobe and I love it.  It's classic and elegant from the front, and the cut outs in the back add visual interest.  Not to mention, it's incredibly comfortable.  I wore it for our dinner at Alinea and it was perfect.  I think it would work in so many settings.
Okay, so I haven't tried the marshmallow flavor of this set but 1) this Philosophy caramel apple lip gloss is my favorite lip gloss ever and I wear it every day, and 2) Philosophy lip glosses in general are awesome so I know I'd love the marshmallow too.  Plus, I'm a sucker for Halloween themed things and it's getting to be that time soon(ish).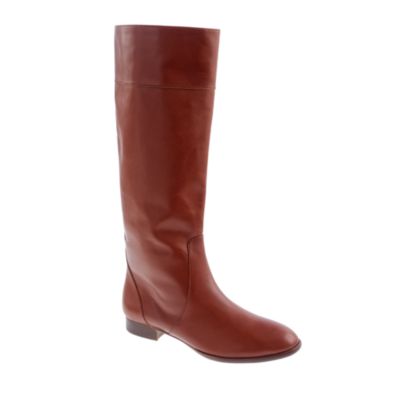 When the boots + skinny jeans trend first came about, it took me a while to warm up to it, mostly because a lot of the boots I saw were just not my style.  But then I found these boots.  Oh, how I love them.  After I bought them last fall I wore them as often as I possibly could.  They are cute and so comfortable.  Oh, and this season they have them in a new shade – vintage pewter.  They're en route to my house right now :)
Are you guys familiar with Cuptakes?  This site sells the cutest iPhone cases.  When I bought the case for my iPhone 4, I deliberated for days over which design to choose.  The one above is what I eventually picked, and in fact I love it so much I just reordered the same design for my new iPhone 5.  Not only is it cute, it protected my phone earlier this week when it fell from the top of my car (early morning mommy-two kids into the car shuffle) into a busy street in the rain.  (Also, very glad for the Bluetooth connection in my car that made me realize what had happened so quickly!)
Now, onto what I've been reading lately.  Dudes, if you want a crazy suspenseful, twisty-turny read, pick up Gone Girl immediately.  It is completely gripping and you really can't put it down.  So in that sense, it's a quick read…just make sure you didn't have any important plans.
And finally, the last person in the world to experience The Hunger Games series has tasted the Kool-Aid.  I was instantly pulled into these books and though there were certainly some plot points that I did not love, these books are definitely deserving of the hype they have received.  It really isn't feasible to sum all this greatness up in a few sentences but let me just say, these books are worth your time.
The Honest Toddler blog and Twitter handle has really been making the rounds lately, but just in case you haven't seen it yet, get ready to laugh your butt off for the next 30 minutes.  I'm sure this isn't nearly as funny if you don't have much interaction with kids, but as a mom of two I seriously laugh until I cry almost every time I read it. It's so, so hard to even pick favorites but make sure you check out a couple of highlights:  Yelp Review: The Womb and, of course, Recipes (DON'T BE LAZY).